Start your future today
Outpost Innovation Programs
Industry-Specific Focus Weeks
With our industry-specific Focus Weeks, you will be taken on a deep dive into a specific topic or industry. This program is designed for C-level executives, managers and innovation leads and will be individualized based on specific needs of the participants in terms of content and time frame. This Silicon Valley deep dive offers you first-hand insights on relevant technology topics, the finding of concrete solutions or partnerships and networking opportunities among peers.
Tailor Made Program Content
We offer a well-balanced composition of theoretical, practical and individual learning and application contents.
A full-week program could look like the program below, including:
Introduction day with essential foundations regarding the local ecosystem and its typical traits

Theoretical insights in partnership with local experts, universities and professors

Company visits and experience sessions with first-hand insights as well as personal exchanges with experts and Silicon Valley insiders

Case studies or workshops for solution building

Individual pitch, wrap up and hand-over of Swisscom Outpost certificate
Please note that this is purely exemplary – each program will be tailor-made to the individual needs of the tour group.
Topic Examples
Examples of industry-specific topics where Silicon Valley offers high-value insights are Cyber Security, Human Resources, Health Tech, Banking or Entertainment. If you are interested in any other industry or technology topic, please get in touch with us to discuss whether the Outpost can organize a Focus Week or separate event of your specific preference.
Can't find your field of interest? No problem. Get in touch to discuss whether the Outpost can organize a Focus Week or separate event of your specific preference.
What is included in the Focus Weeks?
5 full days of educational sessions, workshops, company visits and exchanges with industry experts and peers

Program support with an Outpost representative accompanying the group

Hotel accommodation 5 nights (Sunday – Friday)

Transfers between events

Lunches
If you prefer to book and pay for your own accommodation, contact us.
*Early Bird bookings are valid up to 6 months before the starting day of each focus week.
*The focus week will be held with a minimum of 10 binding registrations, 2 months before the starting date of each focus week.
*The groups are limited to 15 participants.
*The flight is not included in the prices above. 
Are you a leader who aspires to boast achievements and influence the future of your company?
Do you want the skills to kindle the same kind of excitement and creativity emanating from leading innovation ecosystems? The innovation programs of our Outposts support you in addressing today's complexities of a changing environment with the establishment of an according mindset and know-how. Start your future today.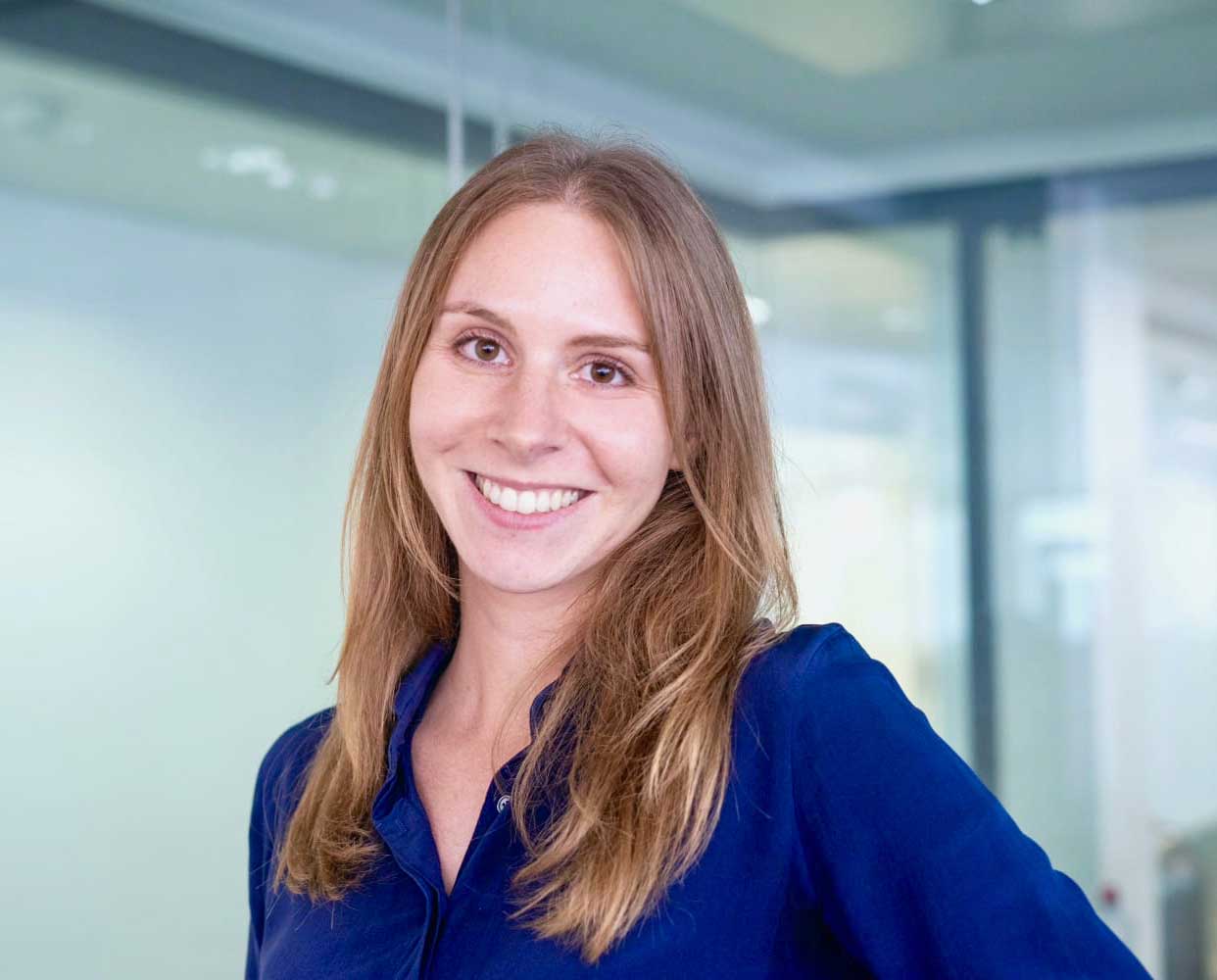 Tina Werro
Head of Outpost Innovation Programs
tina.werro@swisscom.com
+41 79 158 72 02
For further questions or registration assistance, reach out to Tina Werro, or register directly via the link below